Don't get me wrong, I like Citrix, but every now and again companies, since their run by people, make mistakes, it happens. Normally you'd learn from them, but I guess there will always be exceptions. Dear Citrix, please listen to us, the community, and bring back Synergy to where it belongs (as well), Europe! Luckily we have E2EVC, which, even if Synergy would return, is ranked Nr. 1 by many, and since a couple of months I know why. Of course it's hard to compare these types of events and maybe we shouldn't, but let's just say that Citrix leaves us no other choice. Read on please, it's not all bad.
We should be able to do both.
Look at E2EVC for example, they just announced their agenda for next year, they will host in Berlin, Lisbon, Hong Kong and Florida, that's just amazing if you ask me, especially if you know how the event is organized, how many people are involved and the amount of time and work that they (voluntarily) put into it. Come on Citrix, you do pretty well for your self, give it up already, so what if it costs a little, its not all about revenue you know.
Luckily it's not all bad  
I was at E2EVC in Barcelona and Citrix was well represented, they organized an awesome master class on XenMobile, XenDesktop and NetScaler, which everybody enjoyed very much including myself. It was hosted by @XMtipster, @XDtipster and @Obrienronan who took care of the NetScaler part. Perinne Crampton @Pcrampton the community programs manager at Citrix, was also present, paying it forward as she likes to put it, and she did, which was another great addition for sure. Now I'm not sure if it's under NDA or anything, so all I can say for now is, good things are coming for the Citrix User Group communities, you are most certainly not forgotten!
The more they (Citrix) are involved the better it will be, and that goes for all events of course, but it doesn't replace, or compensate for, Synergy Europe in my honest opinion.
Here's what happened.
A little over two years ago Citrix announced that they wouldn't organize anymore of their Synergy events in Europe, and if that wasn't shocking enough, they decided to cancel the event just a few months before it would have taken place. Personally I'm not aware of anybody that had already booked their flight and/or hotel but it isn't that hard to imagine that there might have been a few who did, man, I would be pissed. They had their reasons, a new marketing strategy etc. instead of just one Synergy Europe event they decided to organize multiple one-day regional events throughout Europe, and although back in 2013 the idea wasn't well received (at all) the went on and did it anyway. But hey, it's 2014, so were do we stand on this today? Unfortunately not much has changed. People were skeptical and rightfully so, these one day events are to focused on marketing and sales and as such lack the high quality technical content that we are used to and expect from events like Citrix Synergy, which is sort of a compliment I guess.
Getting it approved
With their two main events both being held in the U.S. Summit at the beginning (January) of each year and Synergy a few months later (usually in may), it will become much more difficult to attend. Getting that 'Approved' stamp from the companies we work for has become a real challenge to say the least. It's about money, the effort and time it takes to get organized, and did I mention the jetlag? Off course this all applies to independent contractors as well.
Fact of life: Getting a trip (let alone two) to the U.S. approved is just (a lot) harder,
I'm not alone
I know I'm not the only one, I have spoken to a lot of consultants, engineers and community members about this and they all feel the same way, bring Synergy back to Europe! Sure, most of us Community Geeks went anyway, to the states I mean, I was at Summit in Orlando myself, but that's not going to last. In fact I'm thinking about skipping both events myself. And what about all those other sysadmins and SBC consultants out there, hundreds of them that can't 'just go' never mind the reason?
Am I?
Ok, maybe I'm overreacting a bit, and it's always a lot easier to shout something like this and be critical when you're not involved yourself, I know, but it's such a loss, really it is. I like Citrix, I like their products, the technology and what the company represents and it would be a real shame if not more people could experience the 'buzz' these kinds of events bring just because they decided to abandon Europe.
Expert-to-Expert Virtualization Conference
Ok, let's stay positive and focus on what we do have, and perhaps even more important, will never leave us: E2EVC. Don't let the title fool you (and I mean this in a good way), although all the big names are there, there is room for everybody, and I literally mean everybody! Whether you are a junior admin or a top-notch senior consultant with 25 years of experience, it really doesn't matter. At E2E we are all the same, the presenters, the audience, the occasional IT customers that drops by, and even Alex (event organizer) well… maybe not Alex, he is a bit different :-) But you get my point right, that's the real beauty and strength of E2EVC! If you register for E2E chances are that you will probably run into a view of the big IT names, some of which you would normally only see or interact with via Twitter or Linked-In for example, at E2E however they will buy you a beer.
What to expect
So you registered, first of all you just saved yourself a ton of money, just compare the prizes with some of the other IT conferences, it's at least 3 to 400 euros cheaper, if not more. And if you are a so-called early bird, they will throw in some extra discounts as well, and believe me it all adds up! What about the venues? Awesome, this year I have been to both European events, one in Brussels and just recently in Barcelona, every year they strike down in one of Europe's major cities.
As an added bonus, and if possible, they also organize a site seeing bus tour on Saturday, free of charge of course. And if you're smart you'll book one or two extra nights and go out to see the city on your own, there's always lots to do and see. Check out their agenda for next year, again two European events, one in Berlin and one in Lisbon, there is one in Hong Kong and one in Florida following up on the Citrix Synergy event in Orlando. As you can see, there is an event for everybody.
Throughout the day you'll be able to get free coffee, sandwiches at lunch time and of course sponsored free beers and pizza during Geek Speak near the end of the event. Then there are the sponsors, they always come up with something extra as well, free drinks, food, a good party, never a dull moment, because as we all know that it's not just about the technology. That's what makes it special as well, it is really community driven, and it will be hard, near to impossible even, to find a former attendee that isn't taken by the E2E virus once it's done, they all keep coming back for more.
As I mentioned earlier, E2E relies heavily on sponsors, they are the ones that make it all possible, the E2EVC team doesn't make any money of the event, everything that comes in is invested right into the event itself.
The presenters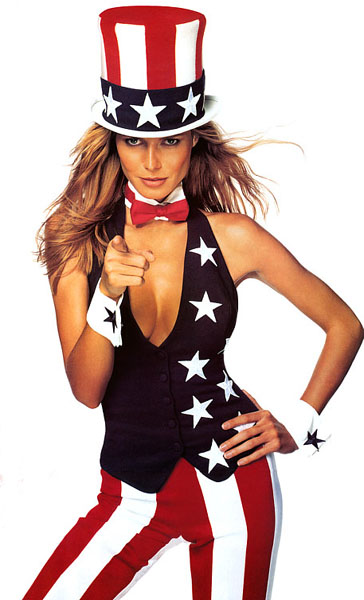 What about them? It could be you on stage, I'm serious, just pick a subject and let Alex, or one of the other E2EVC team members, know that you might be interested in a presentation slot and they'll get back to you before you know it. That's the nice thing about E2E, the presenters as well as the content is very divers, and the audience is very forgiving and thoughtful, just taking on the podium is an accomplishment on itself and everybody appreciates that, so there is no need to be intimidated by whomever might be in the audience. You need help, just ask! All together the presentations are all of a high standard no matter how you look at it.
During the rest of the day
All sessions get recorded and will be made accessible a few weeks or months once the event has taken place. At the first day all attendees will gather in one big conference room which will stay that way for the first three to four sessions after Alex has done his introduction. After lunch, and the following two days as well, the big room will be split up into two smaller rooms, so that there will be two sessions to choose from at any given time. After each sessions there will be a ten minute break and during lunchtime, when applicable, Alex will make his announcements like he did in Barcelona regarding the agenda for next year. The day usually starts at 9:30 and will last up to around six o'clock. Although with Alex you never know, he tends to be very flexible when it comes to the daily schedules :-) From there you are on your own, but normally groups go out for dinner and drinks and everybody is free to join, good times.
The team and some history
Here's a quote from their website The E2EVC Virtualization Conference is a non-commercial, virtualization community Event. Our main goal is to bring the best virtualization experts together to exchange knowledge and to establish new connections. E2EVC is a weekend crammed with presentations, Master Classes and discussions delivered by both virtualization vendors product teams and independent experts.
Started in 2003 with just 4 people and after 23 very successful events grown to a well-recognized event with over 130 attendees. Our conference has taken place in cities such as Munich, London, Copenhagen, Amsterdam, Brussels, Berlin, Frankfurt, Dublin, Paris, Los Angeles, Munich, Nice, Lisbon, Rome, Hamburg and Vienna.
Alex Juschin @E2EVC is the event organizer, although nobody really seems to know where he is from, I think he's Swiss. However, a great deal of the work is done by the Cooper sisters, Clare @Clarecoops9 and Orla @Orla_coops I believe that there are five sisters in total so if I'm mistaken or mixing things up, my apologies. Without the sisters the event wouldn't be what it is today, according to Alex himself.
Grandfathers.
This needs some clarification, E2EVC has done 23 events in total which includes Barcelona, that means that there are some veterans among the audience. People who have attend at least ten or more events in total are known as the grandfathers of E2EVC. The active grandfathers, there are passive ones as well, act as tour guides for new attendees, you can task them anything you want to know about the event and they'll tell you. During Alex's introduction he will ask them to raise their hands or stand up so you know who you can walk up to if you have any questions. Great idea if you ask me.
The networking game.
Alex is very big on networking, he believes, and I think most will agree, that meeting new people and making friends, while having a drink and sharing thoughts for example, is one of the most important things an event like E2EVC should be about. That's one of the main reasons why he came up with the networking game. Once he's done talking about why meeting new people, sharing and exchanging knowledge, helping each other etc. is so important, he'll step a side and give the audience five minutes to meet up with as many people as possible. Just walk up to somebody you don't know shake hands and introduce yourself, that's basically it. Once the five minutes are over everybody sits down and Alex steps up again, who knows ten names, he will ask, ok, nine? Eight? Seven? Until somebody says, yes, I know seven names. He or she will list the names of the people they just met and that's the first prize gone, which usually is a free ticket into the next event including transportation. The people who were named all receive 50% of registration for next event. It's really good fun!
Some fact and figures
Since the event is already in its eleventh year there are some cool facts and figures I collected, with the help of Alex of course, I used these for one of my own presentations earlier this year. This also gives you a good idea on the knowledge present at any given E2EVC event, it's the place to absorb information and meet some amazing people at the same time, having a drink while you're at it.
As mentioned it's an extremely social event. The presentations are of a high quality. At any given E2EVC event you'll probably find at least around 25 to 30 MVP's, vExperts and CTP's which is pretty impressive right? It takes place from Friday till Sunday, so it won't take you to much trouble to get that one-day off from work. It's none commercial, meaning cheap! You'll get to visit some amazing cities. There will be (free) beer and sponsored events throughout the conference. Max 140 attendees per event to guarantee quality and to keep networking easy. You'll meet people from around the world, 15 to 20 different countries per event. The combined E2EVC audience has about 65000 Twitter followers which take care of around 700.000 customers world wide, can you say experience?! Site seeing bus tours. Free shuttle service from the airport. Their own YouTube channel with over 40.000 views already. Loved by all community members! The opportunity to learn about new and existing technologies, meet new people, make friends and grow you professional network. Present a session of your own, and much, much more!
Conclusion
So if you are a IT enthusiastic and want to spend some of your time learning, meeting up with some of the IT Rockstars, having a good time, drinking a beer, enjoying the city, or maybe your ambition is to present yourself? Than book your ticket to one of the next E2EVC events now, they still have that early bird thing going on I was telling you about before! I promise, you won't regret it. And did I mention that Alex is an awesome guy, thanks again Alex!