Average time to read:
1
minute
After publishing the Cloud services cheat sheet here as well as a blog post containing 83 facts on the WVD here, I thought, what if I put one and one together? So, here you go. My personal cheat sheet concept and layout combined with a ton of information on the latest developments around Microsoft's most recent Cloud workspace initiative – the Windows Virtual Desktop. Don't use the image, there's a downloadable PDF available as well – just click the download button below.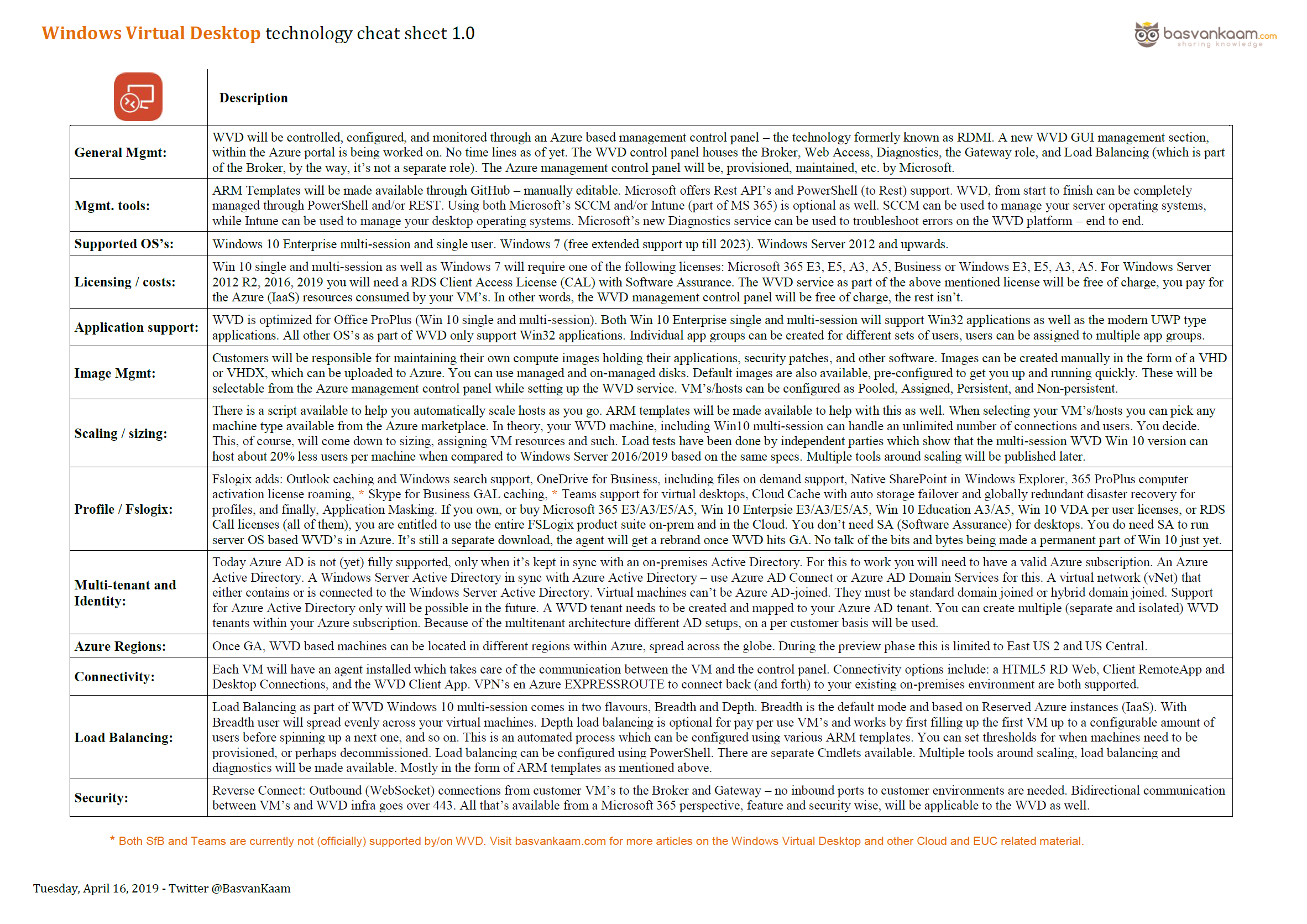 As time passes and the WVD becomes available globally I will make sure to update the sheet from time to time. For now, this should give you a good idea on what the upcoming WVD proposition is all about. If you have any remarks, additions, or other questions, please, do let me know.